Virtual Tours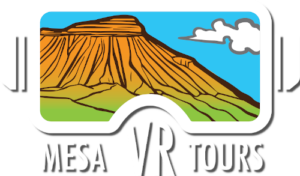 Custom Immersive Virtual Reality & Digital Marketing Software
Our 3D Virtual Tours offer unique and engaging content for your website, enabling visitors to visualize entire locations. Our VR Tours are built using high resolution 360° scans and modern web development standards while also including a wide selection of features. We have an offline version as well as a Web Version for Easy Embed into your existing website and additional customization options! Our Virtual Reality Web Software responsively scales for optimal full-screen viewing on all devices. View on Desktop, Laptop, Tablet, Mobile Phone, and VR Headset. 
Responsive design that will adapt appearance and functionality for different devices and varying screen sizes.

Hotspot Embeds – Various multimedia elements that can be pinned onto the 360° room scans to show a variety of additional content, including text, photos, videos or even 3D models.

VR Ready – Our custom virtual tour software is built to support VR headsets such as Google Cardboard.


Multiple navigation options to choose from, including menus, sidebars, and buttons.
Client Portal and Hosting Services for hosting your virtual tour on our back-end infrastructure while exposing the embed code and tools your web development team needs to deploy directly onto your website.